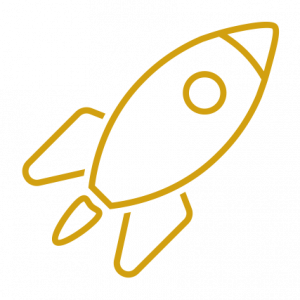 SRN Research Pilot Project funding scheme is an annual, competitive program that supports cross-disciplinary university collaboration in New South Wales and the ACT. The key objective of the SRN Research Pilot Project Funding is to discover and enable new ideas for Space and to help develop these ideas into concepts or technology that can attract further investment from the Government or industry. Research Pilot Projects should demonstrate high potential to satisfy an existing or emerging Space capability need or a current or emerging space industry need.
The Research Pilot Projects will focus on capability priorities identified in the Australian Civil Space Strategy 2019-2028. It is the intention of the Network to understand industry capabilities and needs and how these align with Australia's space priorities.The Pilot Projects will either be in direct response to an existing industry problem or will be framed to target an unmet Space capability. It is expected that these pilot projects will establish a clear pathway to future funding opportunities through the ASA, the Australian Research Council (ARC), CRC-P and/or other funding provders.
Topics
Research Pilot Projects should address an identified need. Priority will be given to projects that align with the Australian Civil Space Strategy Capability Priorities and that are seen to position NSW/ACT researchers and industry to be competitive for further funding.
Application process
Application for the SRN Research Pilot Project grant is a one stage process. Proposals should be submitted to pilot@srn.org.au by the published due date.
Timeline

Round Open – 11th October
Round Close – 18th December
Review Period – Begins 18th December
Applications approved for award – 24th April
Announcement of successful applications – 26th April
Assessment
All complete applications will be assessed by the SRN Technical Review Panel on a competitive basis relative to the selection criteria:
Novelty and potential to become world-leading
Degree of research excellence, making reference to novelty, significance, and ambition
Identified need in space
Demonstrates high potential to satisfy an existing or emerging space capability need or a current or emerging space industry need
Potential for impact and implementation pathway
Relevance and potential impact for the NSW space sector
Team track record
Team's ability to deliver proposed project, including appropriateness of track record, balance of skills within the project team, and feasibility given requested/available resources
Documents
---
Funding Outcomes for Round 1, 2022-23
ID
Project
Investigator(s)
Lead University
Institutional Partner
Industry Partner
Announced
Award
RP220201
Satellite Servicing Docking System with Event-based Cameras.

Automated satellite docking is a prerequisite for most future on-orbit servicing missions. Whether it is refuelling, diagnostics, de-orbiting or component replacement, the servicing spacecraft must dock to a client satellite before it can perform its mission. This project will focus on developing a novel guidance, navigation and control (GNC) system for satellite docking in a semi-autonomous mode based on event-based cameras. The proposed system will enable low latency, low power consumption, minimum motion blur, high-dynamic range imaging, and the ability to compensate for unpredictable factors in real-time. This system will become a foundation for future semi-autonomous on-orbit servicing applications.
A/Prof. Teresa Vidal Calleja; Dr. Cedric Le Gentil; Dr. Donald Dansereau; Mikhail Asavkin
University of Technology Sydney
University of Sydney
2/12/2022
$149,443
RP220202
Passage Prediction for Mega-Constellation Satellites.

The advent of mega-constellation in low Earth orbit, e.g., SpaceX's Starlink internet satellites, has significantly increased the number of close encounters. It is challenging to predict the location of such a satellite, yet the knowledge is pivotal to understanding mega-constellation behaviour and mitigating broader impact on the space environment. This project aims to develop a new prototype daytime, ground-based satellite tracking sensor together with innovative track detection, identification, and prediction methods for the entire Starlink lifecycle. It will bring significant benefits to Space Traffic Management with a statistically more accurate and reliable solution for satellite passage prediction.
Dr. Yang Yang; Dr. Jose Guivant; Dr. Ahmed Ahmed; Dr. Tayyaba Zafar; Dr. Lee Spitler; A/Prof. Richard McDermid
University of New South Wales
Macquarie University
2/12/2022
$146,439
RP220203
Advanced High Temperature Composites for Solid Rocket Motors in Space Launch Vehicles.

This project aims to develop new carbon fibre composite manufacturing technology for solid rocket motor (SRM) structures capable of enduring the high combustion temperature and pressure experienced in the launch phase of space vehicles. Key strategies are: 1) Investigate using high temperature phenolic resins for manufacturing composite SRM casing and nozzle using automated filament winding process; 2) Develop modified resin formulation (with fillers) for reducing shrinkage after cure; and 3) Characterize the mechanical and thermomechanical properties of resultant composites at both room and high temperature. The out comes are critical for increasing payload capability and high temperature resistance of composite SRM.
Dr. Jin Zhang; Prof. Chun H. Wang; Dr. Mohammad Saiful Islam; Prof. David Officer
University of New South Wales
University of Wollongong
2/12/2022
$150,000
RP220204
Geodesy, Hydroclimate and Space Weather Experiment with Skykraft Satellite Constellation.

This project is the first Australian scientific satellite mission based on a constellation of small spacecraft. We will demonstrate GNSS-based earth observation technology with the Skykraft micro-satellites originally designed for air traffic management. We will process data from 77 GNSS receivers on the first batch of satellites scheduled to launch in November 2022and recover critical earth observation parameters of atmosphere (electron density, temperature, humidity), land and ocean surface conditions. This is the unique opportunity to leverage from Australian commercial satellites and to expand our capability in space borne sensing to produce our own earth observation datasets valuable to the global community.
Prof. Shin-Chan Han; Dr. Mehdi Khaki; A/Prof. In-Young Yeo; Prof. Andrew Dempster; Dr. Eamonn Glennon; Prof. Chris Rizos; Dr. Craig Benson; Dr. Eledar Rubinov; Dr. Claire Fisk; Dr. Jia-Urnn Lee; Stephen Belfer; Dr. Simon McClusky
University of Newcastle
University of New South Wales
Skykraft; FrontierSI; Seaskip; Geoscience Australia
2/12/2022
$150,000